If I could go back in time, I would have purchased this the second we rescued Jorah.
Posted by Jaimie Meredith on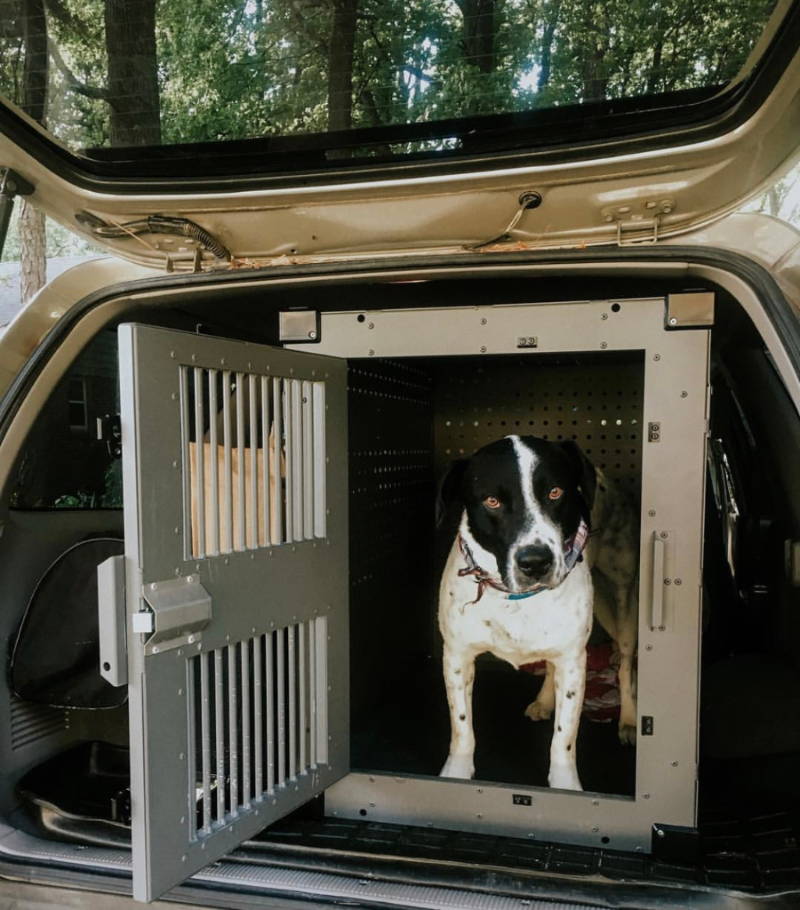 ---
 
"Thank you Impact Dog Crates for giving us our lives back. 😅 If I could go back in time, I would have purchased this the second we rescued Jorah.
We spent so much money on training, multiple crates, different anxiety meds, a thunder shirt, rescue remedy, dog sitting...the list goes on. Not to mention the psychological stress - worrying about the destruction of our house or our ability to care for him.

We've had our high anxiety dog crate for a little over a month now and it has SAVED us. Jorah is still spoiled with doggy daycare and lots of socialization, but we are now able to crate him and know he is safe and can't hurt himself trying to escape. BEST CRATE ON THE MARKET. 🙌

#JorahMormutt, aka Houndini, has finally met his match and I am furrever grateful. 🐾"
- @ileanacates
What makes this High Anxiety dog crate the most secure, heavy duty crate on the market?
FEATURES:
Four extra butterfly latches to ensure security of door.

Paddle latch for maximum strength.

Constructed of a higher gauge aluminum- twice the thickness of our other crates.

Welded together and riveted.

Shipped Assembled.

Small round air holes are designed to help prevent most dogs from damaging their teeth. (Answer to FAQ: Same amount of airflow as our standard crates- smaller ventilation holes, but with more throughout.)

The front door bars are close together to help prevent pup from biting door.

Lifetime Limited Warranty On All Hardware.

Free 2 Year- Dog Damage Protection Warranty.

Stacks with like sizes.

IATA Approved and CR-82 Compliant.

Available in 6 sizes.

Made in the USA.
---
Share this post
---
---