Why choose an impact dog crate
FIND OUT WHY YOU SHOULD choose impact for your dog crating needs!
AWESOME CRATE!
"Best dog crate I ever owned! I highly recommend purchasing an Impact Crate for your dog and you won't be disappointed. I was excited to receive my crate and assemble it. I love the fact that my German Shepherd is safe and secure in her crate while traveling to dog training, seminars, dog shows, and other events. I purchased an X-Large Stationary crate in Red and I have received many compliments on my crate. I also like the fact that the crates are made in the USA and have a lifetime warranty. Don't wait, go purchase an Impact Crate and be apart of the Impact community."- Lisa
Picking the right dog crate for your pup can be crucial in the health and happiness of not only your pup but yourself as well! You want to make sure your pup is going to be not only safe and secure but comfortable as well. With so many crate options on the market we wanted to break down what you should look for when choosing your pup's crate. There are many popular crating options out there, some of the most popular include wire and plastic crates. While these crates have been around for a while they are not going to be the safest option. If your pup is an escape artist or destroys crates a wire and plastic crate can become dangerous very quickly as your dog will be able to mutilate it trying to escape and can get caught on metal or plastic fragments. In additional when riding in a vehicle these crates will hold little to no protection for your pup in the incident of a car wreck. Impact dog crates are made from 100% aircraft grade aluminum and are designed to absorb impact. What does that mean for your pup?n the incident of a car crash the aluminum will abosrb the Impact and not transfer it to your pup. This is why aluminum can dent as it holds in the impact inside of the distortion and does not pass it on the same way a plastic or wire crate would.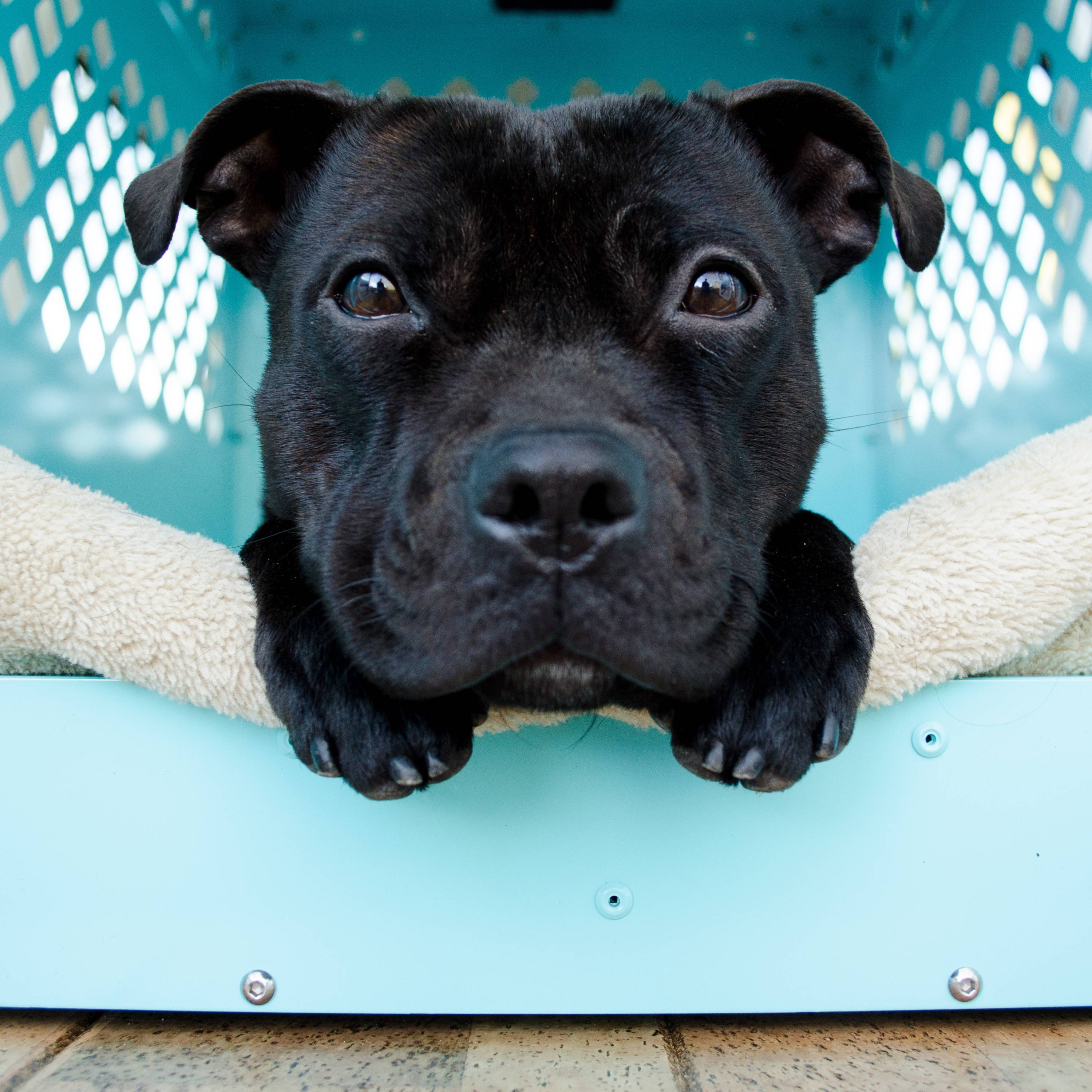 *Below features a real customer image from a car accident they were iin with their Impact Crate. They were T-boned going 50-60 miles per hour and their crate and pup were thrown 40-50 from their truck. Because of the crate the pup survived and with very minimal injuries considering the mangnitude of the crash.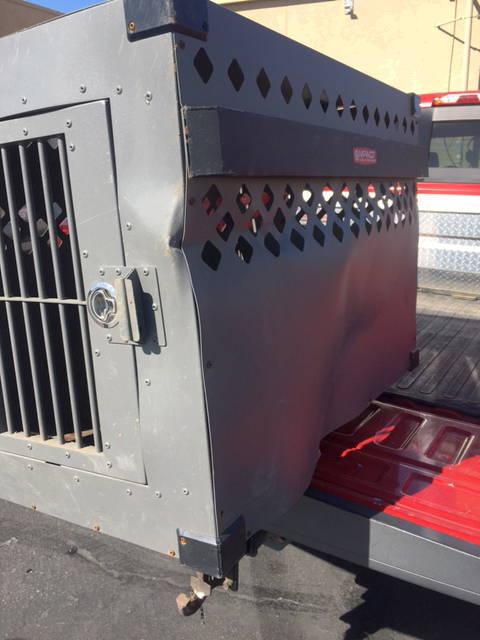 The above image was our stationary model crate and you can see in the picture how although the crate dented it held it shape to cave in on the pup. You can also see how the door was not harmed and still easily functionable to get the pup out of the crate. Our stationary crate models are also IATA and CR82 compliant to make flying a breeze. We have 4 different crate models that are all very different! Please give us a call at (208) 687-4400 or send us a message on our online chat if you need help finding the perfect model or size for your pup!
---
ABOUT our small business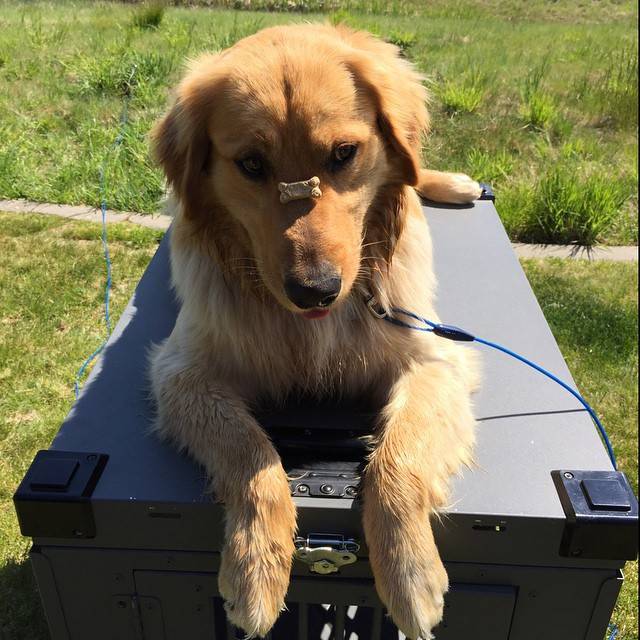 IImpact Dog Crates are made by the "Impact Case" division of Heater Craft Marine Products, Inc., a family owned business located in the foothills of the Rocky Mountains in North Idaho. Each Impact Dog Crate is made in the USA from American-made, high quality aluminum and a powder coated finish, meaning it's both durable, lightweight, and will help reflect heat away from your pup., letting you rest assured that your dog will be protected, safe, secure and comfortable. This is our vision and we are dedicated to this goal.
---
---