Why choose an aluminum dog crate?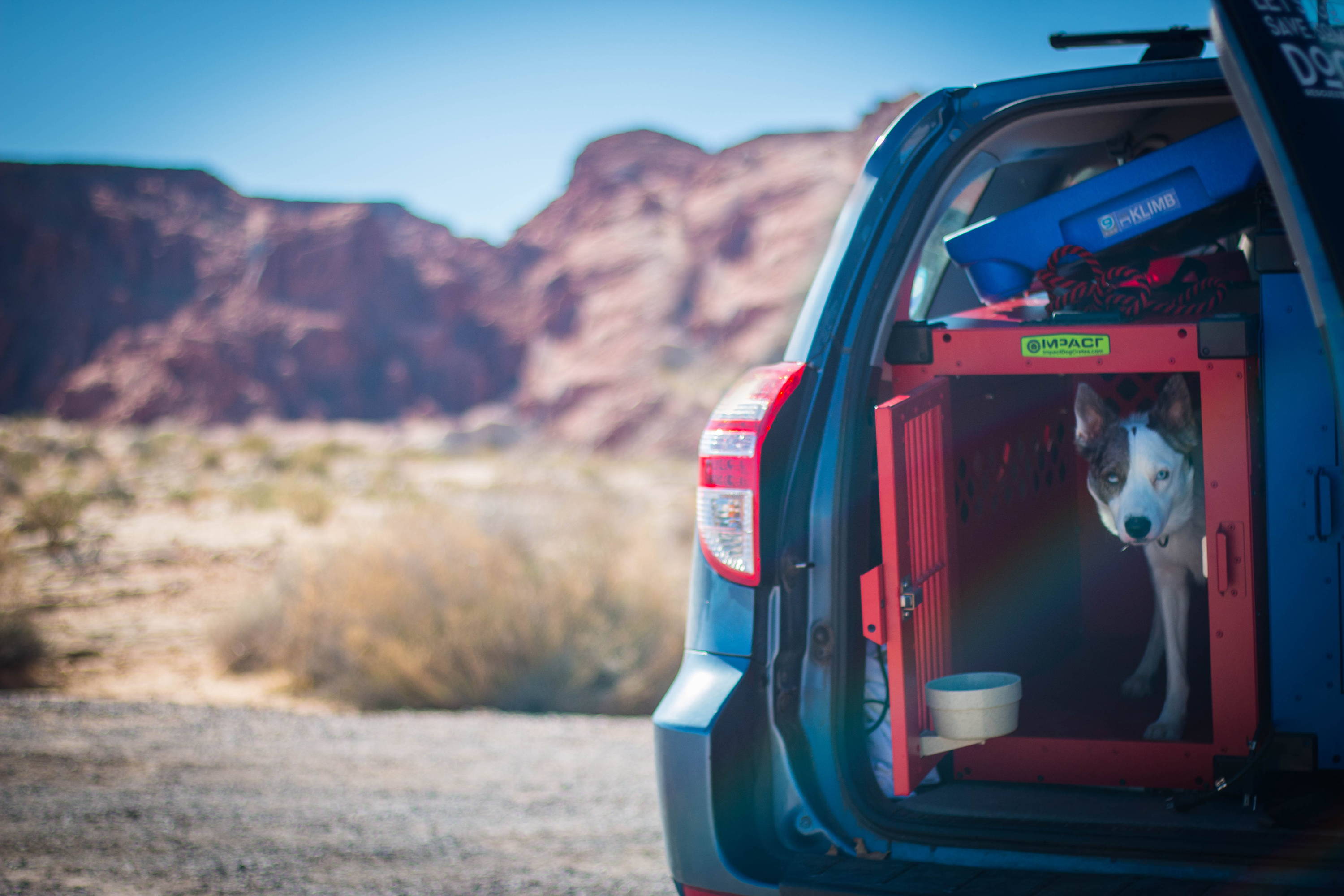 An Impact Aluminum Dog Crate is engineered with your pup's safety as our # 1 priority. All of our Impact Crates are made right here in the USA and undergo vigorous safety and quality checks to ensure you are getting the safest and best crate for your pup. Our crates are made from 100% aircraft grade aluminum and 100% stainless steel locking mechanisms. NO PLASTIC PARTS ANYWHERE. These crates are built to last a lifetime and each crate comes with a Limited Lifetime Manufacturers Warranty.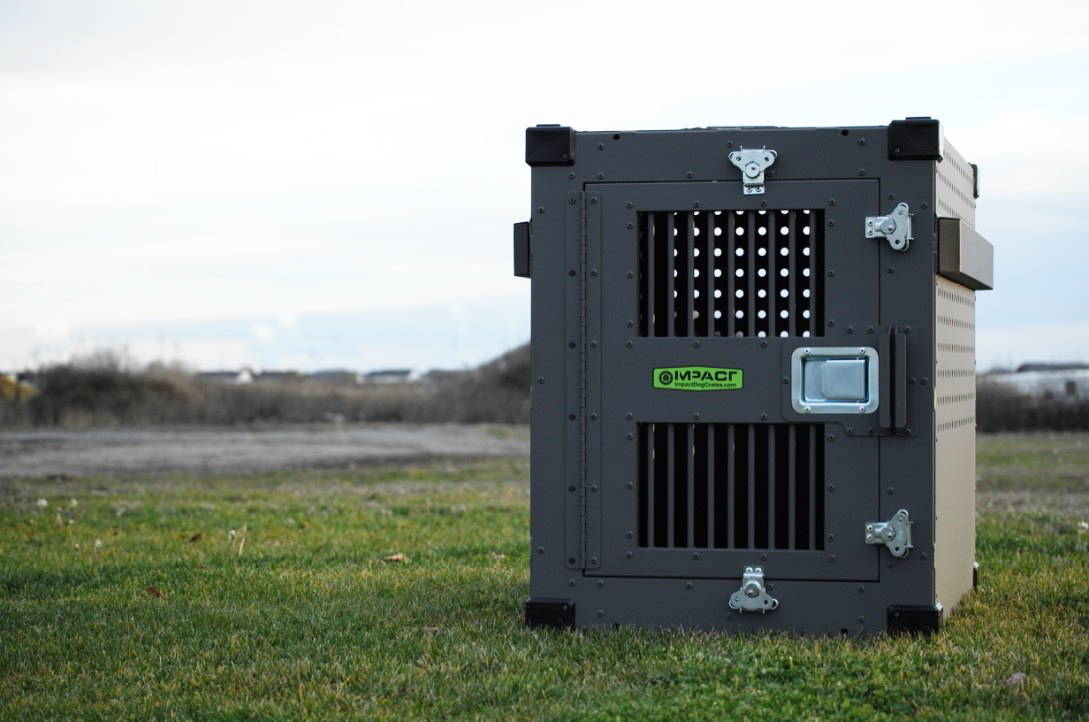 Aluminum is a lifetime lasting metal! Not only is it extremely durable but also rust resistant! In comparison to a wire or plastic crate aluminum takes the gold for not only being able to withstand Impact and stay in tact to protect your pup, but it is also lightweight and makes for very easy transporting! See the picture below and notice how our collapsible crate does not budge even with 1000 pounds of metal stacked on top!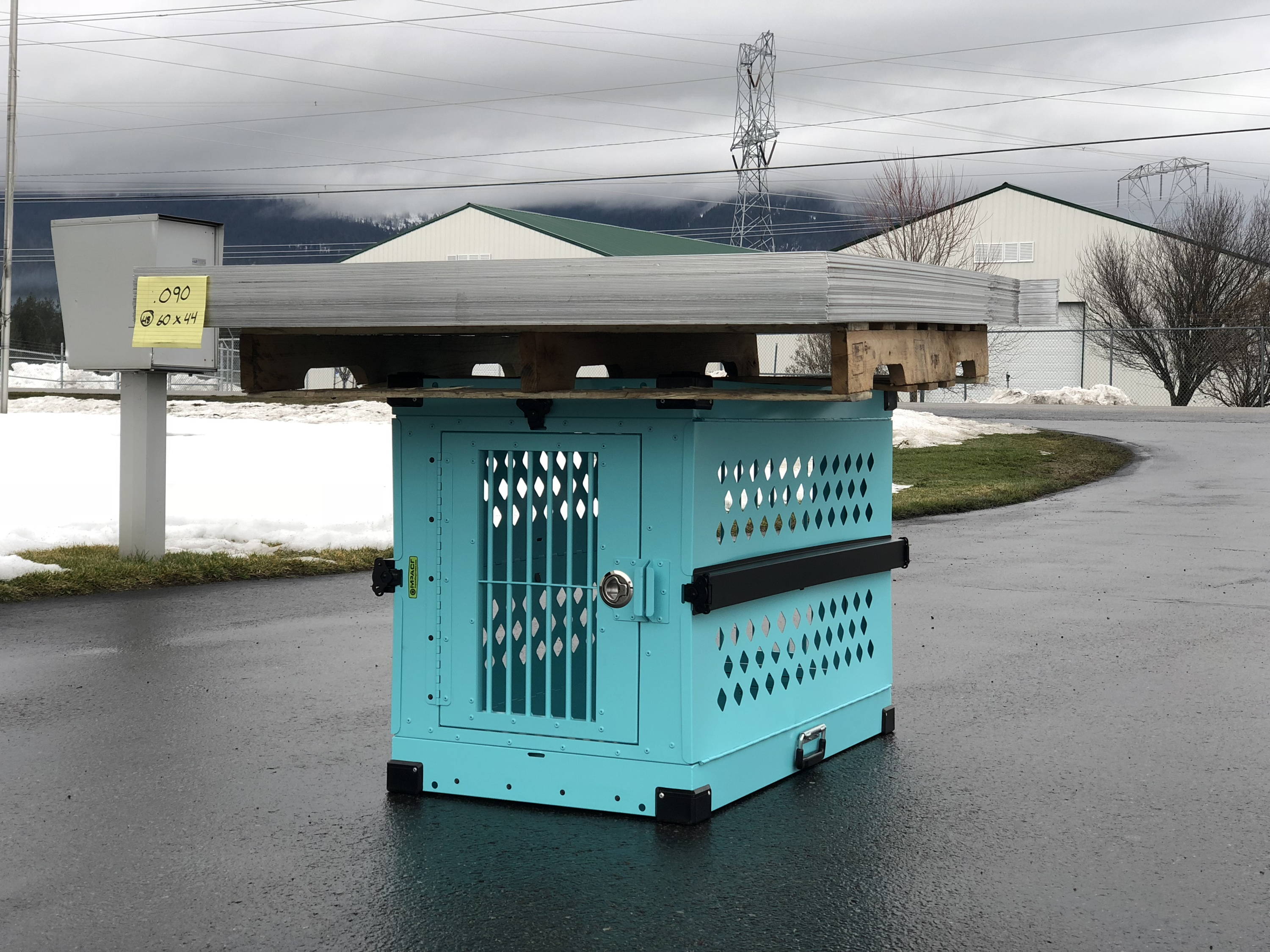 Aluminum is UV resistant. This is the ultimate material for keeping your pup safe, secure, and comfortable. It is so important when picking a dog crate to keep in mind ventilation! You never want your pup to be put in a situation where they could over heat or be harmed. A UV resistant crate is the first step in keeping your pup cool! All Impact Dog Crates meet ventilation standards required to keep your pup safe.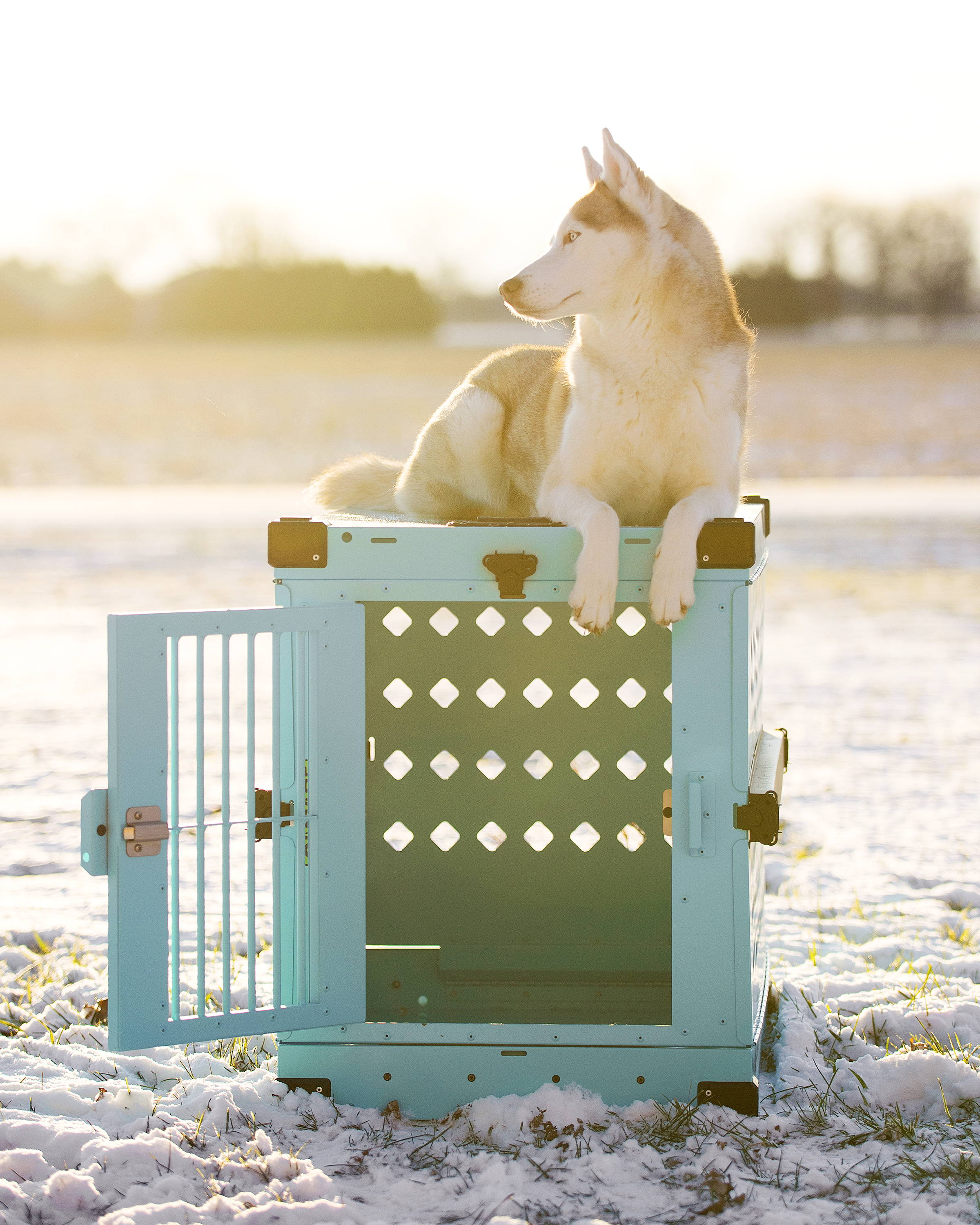 Aluminum is Impact Resistant! What does that mean? That means that in the incident of a car accident or crash your pup will be protected! Aluminum absorbs Impact within its distortion which means that all though your crate might dent that is a good thing! That means the the Impact was contained within the dent and not transferred to your pup! With plastic dog crates, when an impact occurs the case will often flex or deform and transfer the majority of the impact energy directly to your pup! With a wire crate the effects can be even more deadly as the wire can manipulate around your pup and trap or harm them as it can quickly become very sharp and dangerous. See the picture below that features a real customer picture of their Impact Crate after they were t-boned with their pup in their crate. The crate was thrown from the vehicle and stayed in tact to protect their pet. The pet walked away with very minimal injuries considering the magnitude of the crash.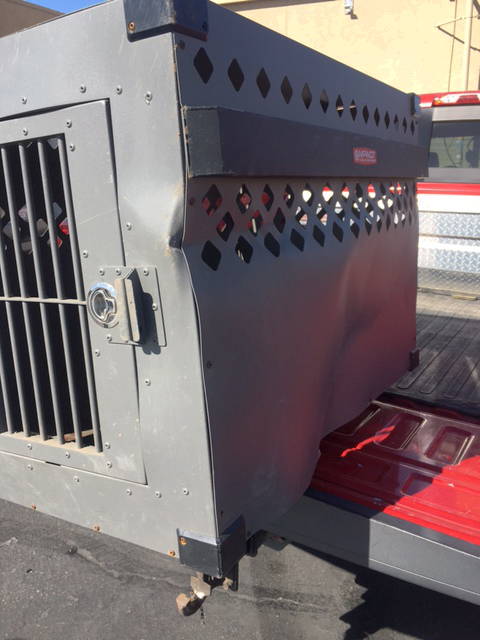 Keeping your put in a clean and safe environment is crucial for their safety! Aluminum is non porous and has no oder which not only aid in keeping your pup clean, but not contain or absorb odors the way a plastic crate would! All of our Impact Dog Crates are also powder coated to make for the easiest and quickest clean up as accidents are cleaned up in a breeze!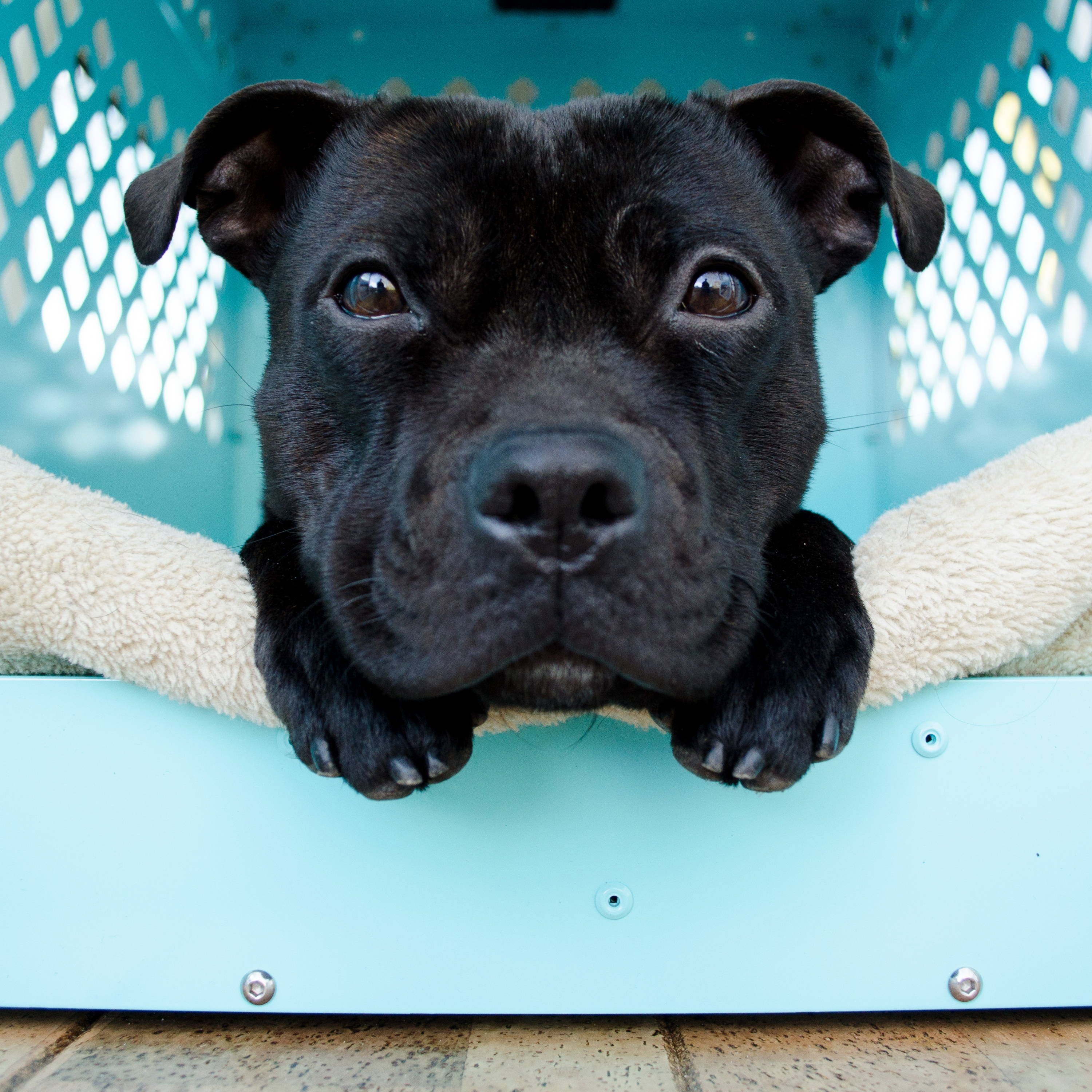 ---