Here's how one creative dog owner incorporated an Impact Dog Crate with her stylish home!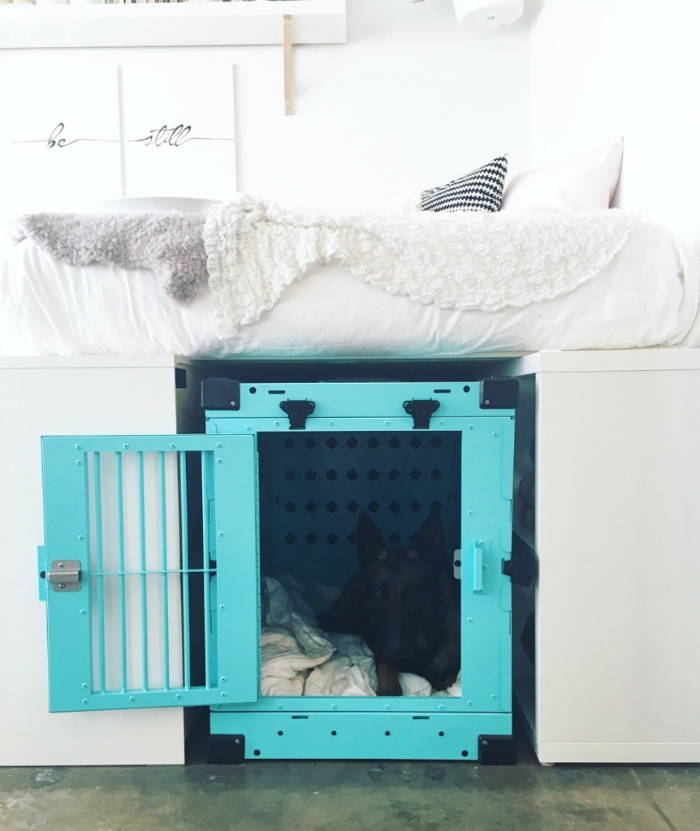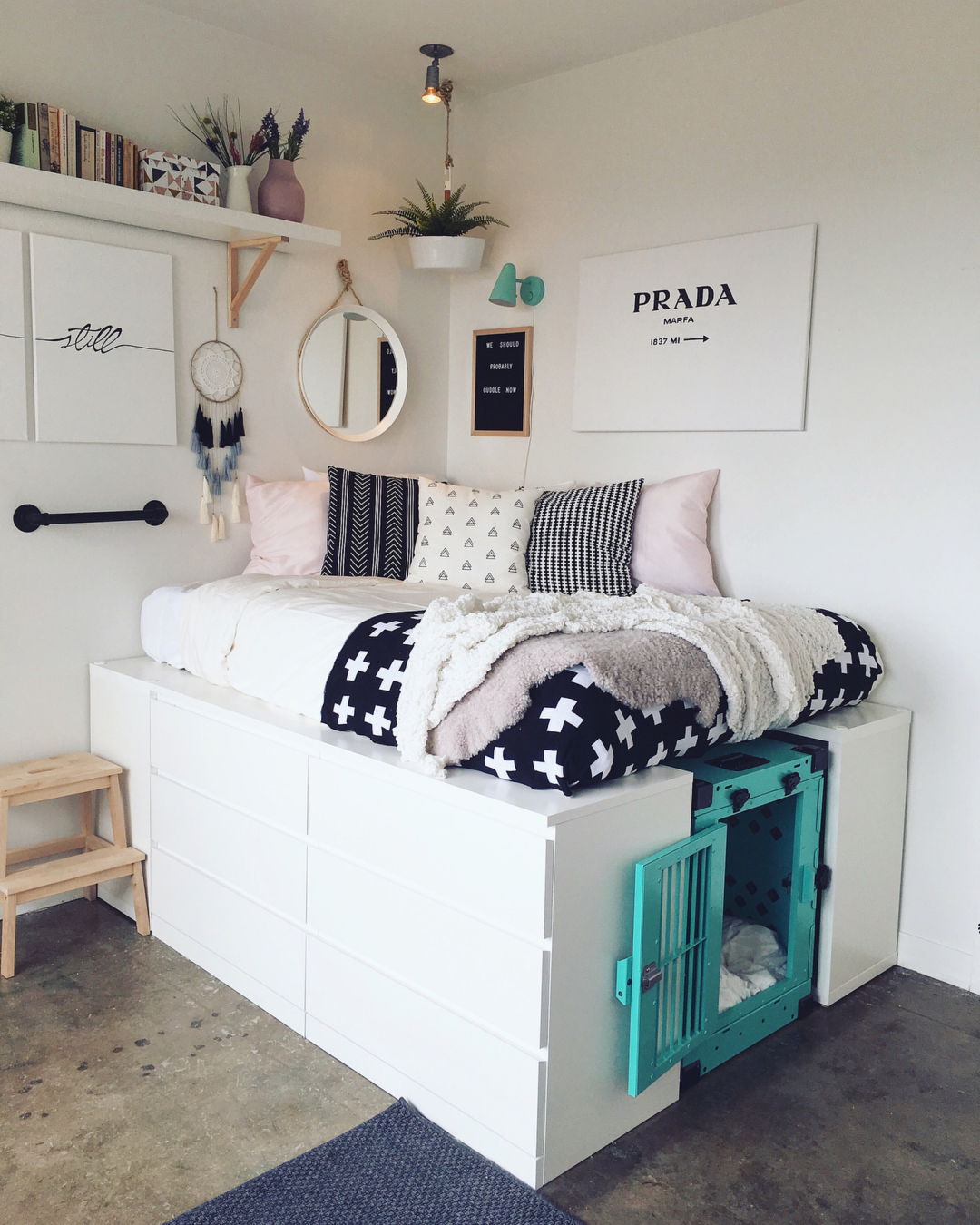 "How I made the bed: 1 large Malm dresser, 4 small Kallax units, mount units to each other/ the wall. with 1/8" plywood under kallax (or thick felt furniture feet) to make up slight height difference. Add slats on top, then full sized mattress. I ended up adding Velcro to the slats to hold the mattress in place, and a push-button light inside so I can see in the dark. Also, furniture sliders under the crate for easy movement/access to interior shelves, and a fan mounted under the desk on the opposite wall so the pup doesn't get overheated. We're really happy with our setup (and all the storage we have in such a small footprint!)"
@el_massey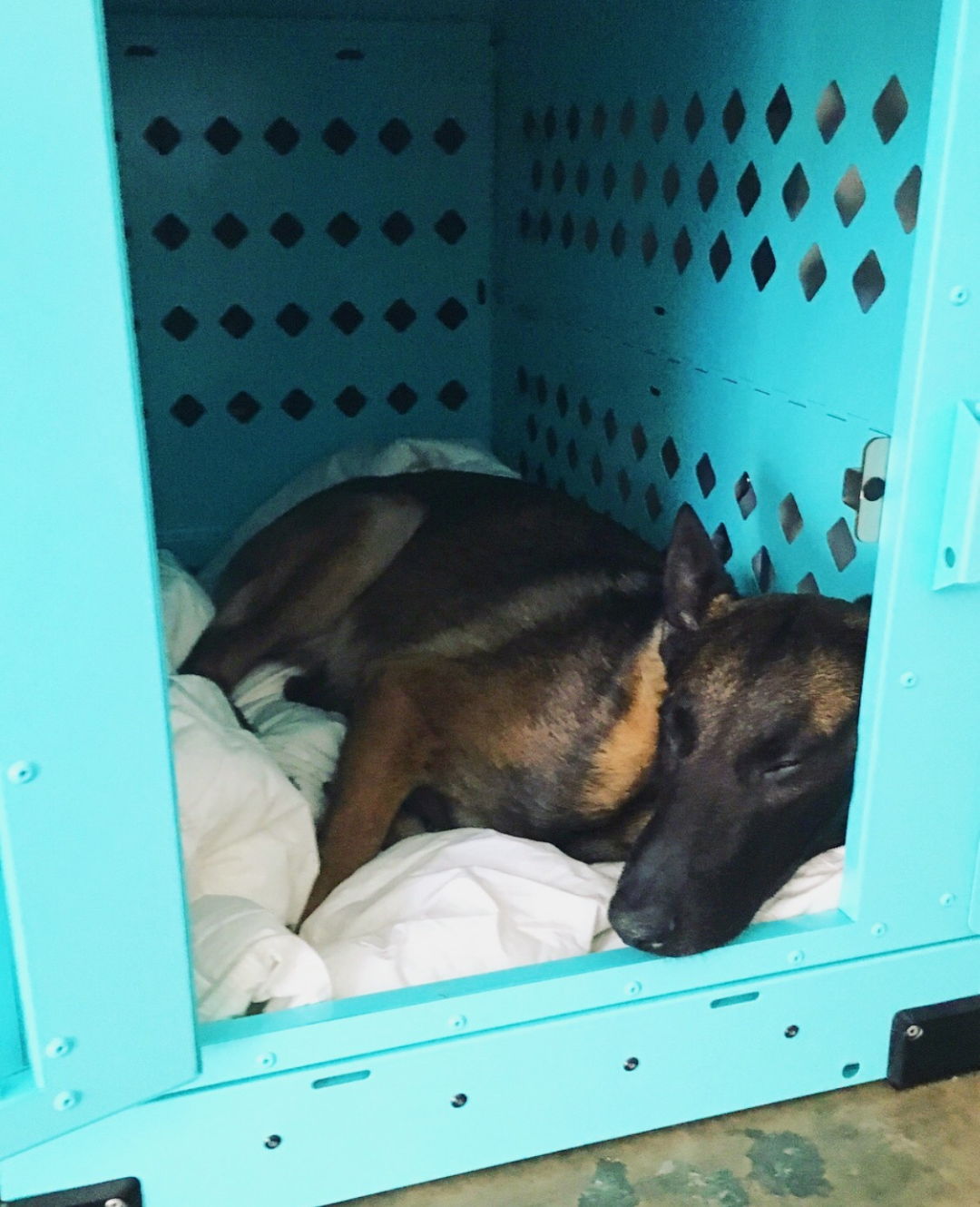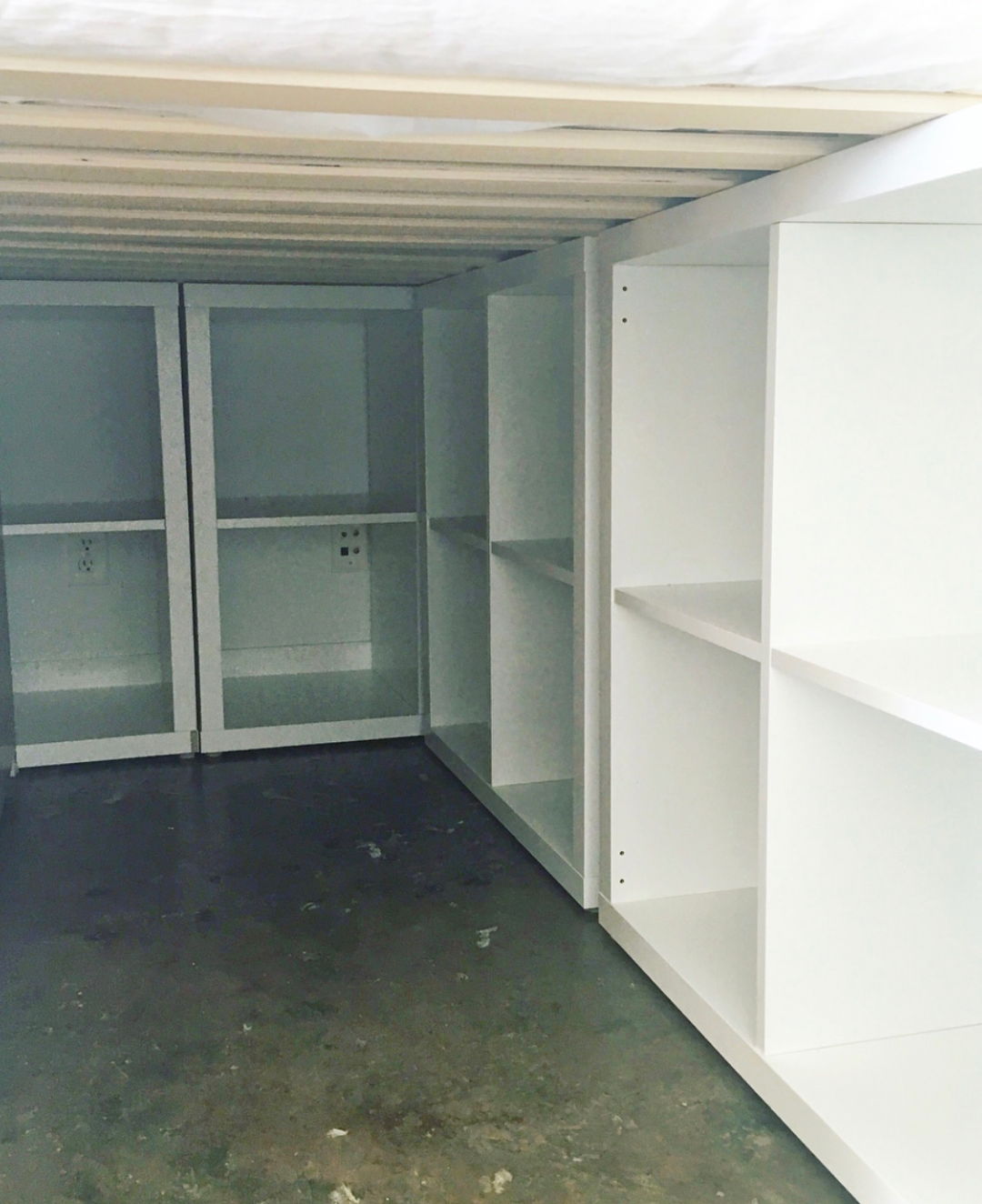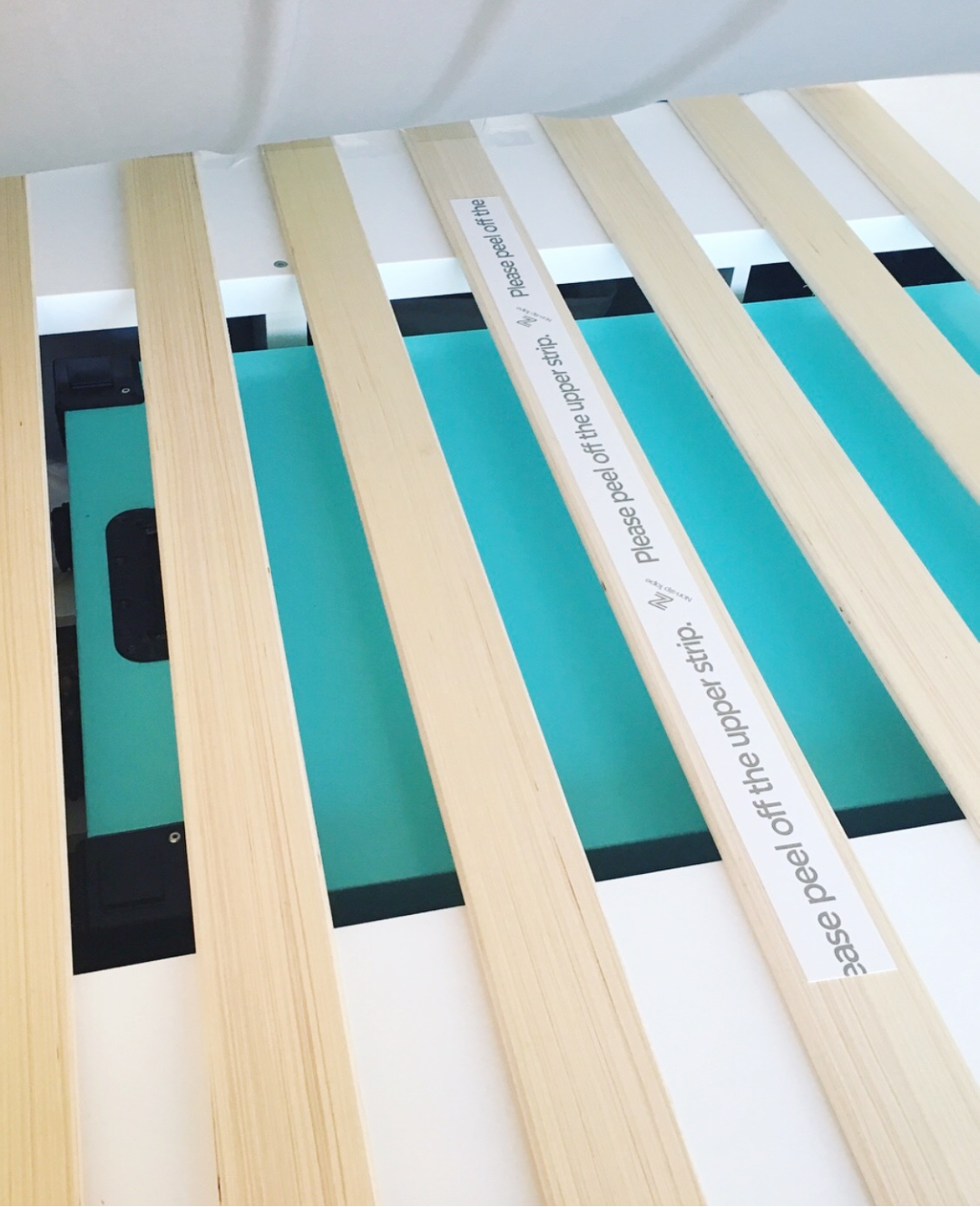 ---
Crate shown in photos above is the size 40" (length) Collapsible crate in Teal. Click product photo below to see more Collapsible crate sizes, colors, and features!
If you have a cool story to share, or a fun blog topic idea, send us an email! We'd love to hear your suggestions! support@impactdogcrates.com
This dog crate is available in custom colors as well! See 9+ color options here including our other top selling custom color- white!
---